MESSAGE For our customers
Dear agents, dear customers,
It is with a lot of emotion that we inform you that the Missions Morpheus's place located at 6963 St-Hubert will unfortunately not reopen.
As you can imagine, the pandemic crisis was a heavy blow for us, at least, important enough to dismantle our headquarters.
That said, it's not a small virus that will have the final word. Be convinced that we will come back. In what form ? How long ? We don't know it yet (and then ... even if we knew it, we wouldn't say it, because don't forget we have follow a secret agent training :)))
Besides, we do not intend to close our accounts on social networks until our decision is made ... you have, therefore, nothing to lose to following us :)))
See you soon
Sign:
The team of the Module for the Optimal Recruitment of Prodigious and Highly Enthusiastic Undercover Specialists (M.O.R.P.H.E.U.S.)
​
Your mission, "should you choose to accept it":
​
Locked in the themed room of your choice…
In a team of 4 to 6 players…
60 minutes to solve a series of puzzles and fulfill dramatic challenges.
Ingenuity, cooperation and speed are your only assets…
​
Ready to take up the challenge?
Get your ticket for the simulation of your choice.
Train yourself mentally.
(Sudoku or Martini, depending on your style!)
And make your way to the "Morpheus Cinema" on the selected time and date.
​
Our team will take care of the rest.
The Morpheus Missions escape games are geared to the young aged 15 to 99…
On a date, or with family, friends, colleagues, teammates or neighbours, this is an unforgettable opportunity to have fun and challenge your selves.
​
No gymnastics or strenuous physical activity. No knowledge of cinema required.
​
Whether you are a beginner, specialist or a bit masochistic doesn't matter because you get to choose your difficulty level before the mission.
​
Beginner: You get 7 clues.
Advanced: We will give you 4 clues.
Expert: You think you're clever… Very well: 1 clue!
The Morpheus Mission motto
For us immersive adventure begins long before entering the room…
Faced with the meteoric rise of the Army of TAFGETHNTOATWGBITCAN (the Armed Forces Group For Evil That Has Not Thought Of An Acronym They Would Go By If They Chose A Name!), the UN has decided to create an elite international unit capable of opposing them.
​
To accomplish this, it created the Module for the Optimal Recruitment of Prodigious and Highly Enthusiastic Undercover Specialists (M.O.R.P.H.E.U.S.), charged with identifying and training the best spies and agents, using a system of mission simulations based on the great mysteries of history.
The cinematographic touch
Since this is a top secret program, the Centre cannot make its presence public. It therefore dissimulates its activities behind the quiet façade of a neighbourhood cinema and, master in the art of camouflage, places each of its simulations within the universe of a famous director.
Missions morpheus is above all:
A warm welcome

Quality scripts and set designs

High-tech equipment

Varied puzzles and challenges

An outing… up to any challenge!
questions ?
Check out our F.A.Q page.
Missions Morpheus
The best escape game in Montreal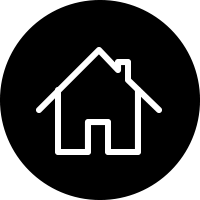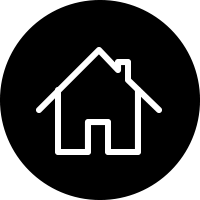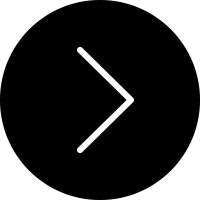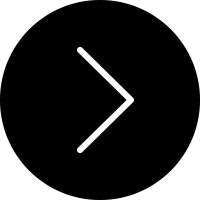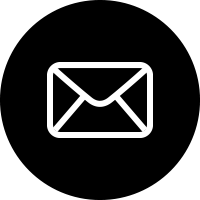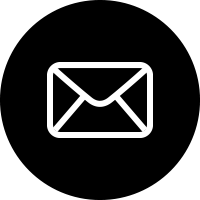 6963 St-Hubert plaza
(corner of Bélanger)
Montréal
H2S 2N1
Opening hours:
​
Thursday- Friday
4:30 pm -0:00 Am
​
Saturday
10:00 AM - 0:30 Am
​
sunday
10:00 Am - 8:00 PM
reservations possibles outside
opening hours for group
of 12 and more
5 min from Jean-Talon Station

10 Min from Beaubien station

ease of parking
Bars:
​
Yisst: 901 rue St-Zotique e. (400 M.)

le vestiaire: 6634 rue St-hubert (450 m.)

nacho libre: 913 rue beaubien e. (750 M.)
​
Restaurants
​
la récolte: 764 rue bélanger e. (96 m.)

zéro 8: 1141 rue bélanger e. (350 m.)

brïz: 6950 rue St-denis (350 m.)

superqualité: 1211 rue bélanger e. (400 m.)

santa barbara: 6696 rue st-vallier (550 m.)

Café Beaufort: 414 Rue St-Zotique e. (600 m.)

isle de garde: 1039 rue beaubien e. (850 M.)

montréal Plaza: 6230 Rue St-hubert (900 M.)
​
CaféS:
​
la miche dorée: 937 rue bélanger e. (130 m.)

senthé: 6547 rue st-hubert (600 m.)

caffelini: 758 rue beaubien e. (750 m.)

candide café: 6293 rue st-huberT (850 M.)